GLEN'S PLATINUM VODKA
PREMIUM GRAIN VODKA
Glen's Platinum is a new premium grain, extra smooth 40% ABV vodka from the best selling Glen's stable.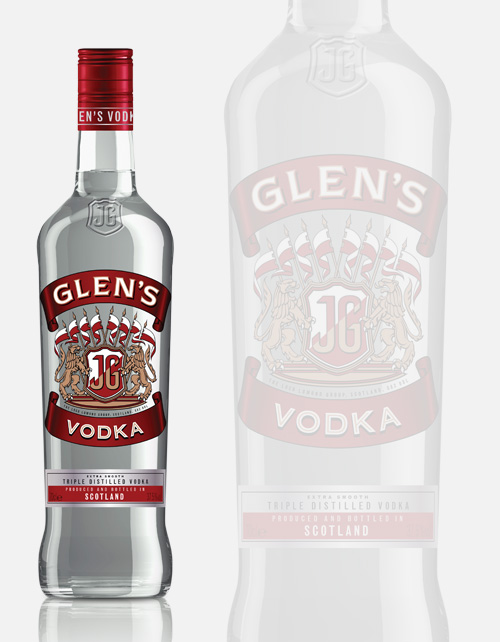 GLEN'S VODKA RED
TRIPLE DISTILLED VODKA
For over 20 years, the Loch Lomond Group has been producing Glen's Vodka, the leading vodka brand in Scotland, and the no.2 best selling vodka in the UK. Glen's market position is further reinforced with the launch of a new look, high quality bottle.